Safe Software's Re-brand and products, how will this affect you..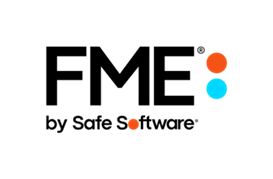 Safe Software's Re-brand and products, how it affects you!
Category: Webinar
Start: June 08, at 12.30 pm
End: June 08, at 1.30 pm
Location: Goto Webinar
Join us as we empower you with the knowledge to make informed decisions about leveraging Safe Software's re-brand and products for your business success, including understanding the impact of the recent price changes.
During this engaging session, you will:
Discover Safe Software's Re-brand
Understand Price Changes
Q & A Session
This webinar is designed to provide you with valuable insights into the changes taking place at Safe Software and how they directly affect you and your business, including the recent price changes.
All of our historic webinars are published on our On-Demand page just in case you missed a session, you can review it there… but if you join us on the live session you'll have the opportunity to ask our expert presenter some questions around the topic.
In the meantime if you have any technical questions, or you'd just like a quotation for FME, some training or a dedicated consultancy session from one of our FME Certified Professionals, just send us some details to fme@1spatial.com and we'll be sure to get back to you.