Making the world more sustainable, safer and smarter for the future is a team effort.
Our leadership team are passionate about making a difference and unlocking the value of location data.
Claire Milverton
Chief Executive Officer (CEO)
Claire Milverton
Chief Executive Officer (CEO)
Claire has been CEO of 1Spatial since January 2017 having previously been the CFO. 
Claire is passionate about leading and working collaboratively; making the best of her team's skills to create a great organisation and a positive culture - extending this approach to all other stakeholders including customers and partners.  
Claire is also passionate about Innovation and Data.  Since being the CEO, Claire has championed the Innovation Process both internally with employees but also externally with customers.  Claire believes that working collaboratively with clients and using some of 1Spatial's leading tools such as 1Integrate is a great way to create new innovative solutions.  Currently, Claire is championing a number of key innovation programmes within the organisation including 1Integrate 3D, 1Water (Esri based solution), Supply Chain Data Management (1Data Gateway) and Artificial Intelligence based solutions.
Having worked in finance, Claire is no stranger to issues in relation to poor quality data and recognises the importance of getting an excellent return on the data investment.   She is a great believer in good data governance and building innovative solutions that can then capitalise on the high-quality data underpinning the solution.  
Claire has had a significant number of years in the technology sector from both her time working within 1Spatial and through her experience at PwC where she was a technology specialist.  Claire is a qualified Chartered Accountant. 
Seb Lessware
Chief Technology Officer (CTO)
Seb Lessware
Chief Technology Officer (CTO)
With a degree in Cybernetics and Computer Science, Seb joined Laser-Scan (which became 1Spatial) in 1997 as a Software Engineer. After working on many projects and a broad range of software as a Senior and then Principal Software Engineer, he then moved into Consultancy and then Product Management which provided insight into customer and industry needs and trends.
After leading Product Management for a number of years, Seb is now Chief Technology Officer (CTO) at 1Spatial.
Bob Chell
Chief Product Officer (CPO)
Bob Chell
Chief Product Officer (CPO)
Bob joined Laser-Scan (which became 1Spatial) in 1998, and his main goal has always been to understand how to create products and solutions that maximise the value that 1Spatial can deliver to its customers. In doing this, Bob looks to understand the patterns behind creating valuable products, and the processes that support great solution delivery.
His primary areas of interest are in harnessing cognitive diversity, rules-based patterns, data modelling, geospatial data management, quantitative data quality management techniques and spatial data infrastructures. 
After 15 years of delivering products and solutions to 1Spatial's customers in all industry sectors, Bob moved to head up the Consulting team, bringing the group operation together with project management, group direction, architecture and agile methodologies.
In 2018, Bob became COO at 1Spatial. He is also 1Spatial's Chief Product Officer. 
Sheila Steffenson
CEO, 1Spatial Inc, USA
Sheila Steffenson
CEO, 1Spatial Inc, USA
As CEO for 1Spatial Inc. (Americas),  Sheila has over 30 years' experience in the geospatial industry, 23 of which were with Esri Inc. During her years there she moved from the initial role of technical/technical sales into management, taking on the role of Regional Manager of the South Central US Esri office. Following 11 years in that role she moved to the Washington DC area and took over management of the Federal Sciences Sales team. During her tenure she also supported numerous international efforts, including support to Esri's Latin American distributors and support of various open geospatial events around the globe.
Sheila brings great excitement to the support of developing out implementations of the 1Spatial capabilities across the Americas. Recognizing the intrinsic value 1Integrate brings to the enterprise of data systems (both geospatial and non-geospatial), she finds great satisfaction in enabling data managers with capabilities to more efficiently and effectively ensure that their data is "fit for purpose".
Issam Tannous
Managing Director, 1Spatial France, Belgium and Tunisia
Issam Tannous
Managing Director, 1Spatial France, Belgium and Tunisia
Issam is the Managing Director of 1Spatial France, Belgium and Tunisia. 
Holding a PhD from the Paris University in physics and remote sensing, Issam started his career within Airbus as an R&D Engineer in the area of earth observation image processing. He then joined Thales where he was a Project Manager and then a Department Manager working on geospatial and imagery information systems dedicated to intelligence and cartographic applications with clients in the Defence and Mapping sectors.
After 7 years with Thales, Issam worked with Cap Gemini for 1 year to initiate a GIS division and then shortly took the role of COO at STAR-APIC, a Belgo-French SME offering GIS business software for Government and Utilities. He was the CEO of STAR-APIC when 1Spatial carried out the acquisition of the company in 2013. Following the acquisition, Issam became the Managing Director of 1Spatial France and Belgium.
In 2019, along with the 1Spatial CEO, Issam led the acquisition of Geomap-Imagis, a French company with a subsidiary in Tunisia.  This acquisition was key to the growth strategy of 1Spatial and Issam is running the resulting integrated business in France and Belgium. 
Issam brings to 1Spatial a large range of experiences gained during his career, working with large Groups and SMEs, addressing public and private sectors and always dedicated to the geospatial sector. 
Andrej Mocicka
Country Manager Australia
Andrej Mocicka
Country Manager Australia
Andrej has been involved in the Spatial Industry since 1979. He started at the Melbourne and Metropolitan Board of Works where he was involved in a variety of survey activities from Minor and Major Construction, Geodetic, Cadastral, Topographic to name but a few.
In 1983 he undertook the Bachelor of Applied Science (Surveying) at the RMIT.  Upon completing the course (with Distinction) in 1986 he commenced Post Graduate studies in Land Data Management at the RMIT University.
In 1991 he commenced employment with TOPCON Australia becoming the state manager for Victoria and Tasmania.
In 1995 Andrej joined LISTECH until the end of June 2018. In his time at LISTECH, Andrej was involved in all aspects of the business from establishing and managing the Leica Geosystems agency from 1995 to 2000. To providing Support, Business Development, Sales and Marketing Management for LISTECH's product range.
Currently with 1Spatial Australia, starting in July 2018 as the Sales Manager and now the Country Manager since Feb 2020.
Andrej has also had a long and active association with the Spatial Industry on a professional level. Being on the committee of the Institution of Surveyors Victoria Division from 1992 to 2003. He served as President of the division in 2000 and became a Fellow of the Institution of Surveyors Australia in 2001.
Andrej is a foundation member and Fellow of the Surveying and Spatial Sciences Institute (SSSI). Has served on the SSSI National and Victorian SSSI Land Survey Commission since 2006 until July 2018 and is on the Victorian committee since 2018 and currently the chair of the Victorian division.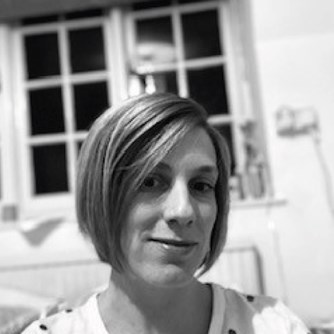 Jess Sims
Global Head of HR
Jess Sims
Global Head of HR
Jess has worked in a variety of roles within the HR team at 1Spatial since joining in March 2016. With a Masters in Human Resources Management, Jess is passionate about employee wellbeing and creating positive working environments. Before joining 1Spatial Jess worked across a variety of industries including education and local government. In her new role supporting HR across our different countries she is looking forward to establishing best practices and new links between our employees.