1Spatial is a team where everyone makes a difference
From our developers, testers and engineers to our consultants, marketing professionals and senior managers, everyone contributes to our success. But don't just take our word for it. Here's some of our people sharing their 1Spatial story.
John O'Toole
Managing Consultant
John O'Toole
Managing Consultant
John O'Toole is a Managing Consultant with 1Spatial Ireland, with responsibility for the delivery of solutions to our key Irish customers.
He varies between working on-site with customers and working from his home in nearby County Meath. After dropping his two girls off to school, he has a morning scrum call with the team of developers and consultants who are spread across the island of Ireland. During the scrum call, they catch up on what happened the previous day and go through plans for the upcoming day. With many projects running in parallel, John spends a lot of the day in meetings with colleagues and customers – either remotely or in person. The frequent communication is essential to ensure we are delivering value to the ever-evolving requirements of our customers.
On finishing his working day, John likes to get out for a run to clear the mind. At the weekends, the mornings tend to be taken up with his children's sports activities. If time and weather allow it, the BBQ will make an appearance for the evening. John also recently invested in an Ooni pizza oven and is working on perfecting his Neapolitan style pizza – still a work in progress!
Fiona Newson
Vertical Marketing Manager
Fiona Newson
Vertical Marketing Manager
I am a Marketing Executive, working in the Cambridge office. My workday usually consists of a real mix, from discussing projects with colleagues, designing new advertising material, writing up new content, to day-to-day logistics and planning. In my spare time, I love to travel, experiment with new recipes and long walks just about anywhere.
A fun fact about myself - I have hiked the Inca Trail to Machu Picchu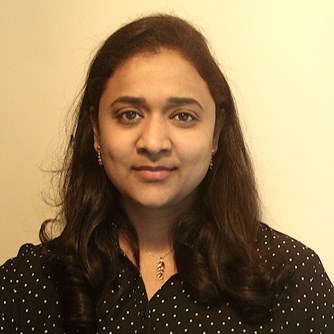 Vindhya Kothuri
Senior Software Engineer
Vindhya Kothuri
Senior Software Engineer
As a Senior artificial Intelligence and machine learning specialist, I support geospatial data analytics and information modelling. I help organisations discover avenues leading to data-driven decision making.
When I am not working, I enjoy playing chess with my teen and watching planet earth with my toddler and my favourite pass time is to cook and experiment new cuisines.
Fun fact: A mother of a teenager and a toddler
Jonathan Shears
Managing Director
Jonathan Shears
Managing Director
Jonathan is a self-confessed map anorak.
As Managing Director for 1Spatial Group Limited and passionate about geospatial technologies, he has worked extensively with satellite and aerial imaging platform companies including Airbus and Telespazio. Formerly a defence map research officer at the UK Ministry of Defence, he has worked for nearly 35 years in commercial sales including photogrammetric software, cartographic services and hosted solutions.
Before joining 1Spatial in Cambridge he worked in Earth Observation specialising in remote sensing, using machine learning to extract intelligence analytics for financial intelligence clients from high resolution imagery and data wrangling.
He used to own the complete Ordnance Survey 1:50,000 scale national UK map coverage, although many of them haven't survived decades of cycling abuse. He nevertheless brings his enthusiasm for providing geospatial data systems to 1Spatial and looks forward to accelerating the success of Location Data Management solutions in an emerging global data economy.
Evame Keteku
Test Engineer
Evame Keteku
Test Engineer
I'm Evame Keteku, a Test Engineer based at the Cambridge office. I may hold the record as the person with the longest commute to the office as I live in Kent and make a 168-mile round trip a day. I currently work in Team Seagull on the RPA and 3D projects.
Outside of work, my life revolves around my adorable wife and two children aged 11 and 8, who I have to chauffeur to one place or the other for extracurricular activities. When I do find a bit of me-time, I either go out running, cycling or just getting a well-deserved rest.
Sara Diz
Health & Safety Manager
Sara Diz
Health & Safety Manager
I am the Health & Safety Manager and the Office Coordinator in Cambridge but, I often help my colleagues in other locations.
My day is divided into several duties around our office like making bookings; contacting different suppliers; attending the reception; helping the Finance department, and of course making sure that everyone has enough coffee and tea to be functional!
Outside work you can find me with my DIY tools looking for new projects to create, experimenting with natural cosmetics or spending my time with my friends. Nowadays I work on a very personal project of finding a dog to adopt!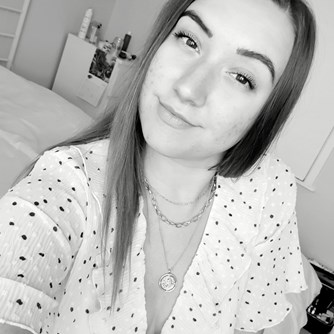 Kali Wimbleton
Assistant Management Accountant
Kali Wimbleton
Assistant Management Accountant
My day to day tasks include; updating the bank, processing and raising invoices, credit card statements and I also deal with any queries for the Australia entity. Other roles include carrying out month-end processes and reporting while reviewing revenue and expenses to aid the budgets and forecasts.
In my spare time, I love to travel, visit friends and family and enjoy taking my dog on walks through the countryside.
Fun fact: I have a bionic bone in my ear!
Phil Francis
Solutions Architect
Phil Francis
Solutions Architect
"Geography has always been my passion; as a discipline I see it as a fundamental link to understanding the complexities of our world, and key to addressing the challenges we face ". As Solutions Architect for 1Spatial, Phil and his team work on developing innovative solutions which combine spatial data and technology to solve our customers complex problems.
Phil joined 1Spatial just over a year ago and after a whirlwind 12 months with his team have achieved a number of notable successes. "The variety of projects and technologies you are exposed to with 1Spatial is amazing and all of our teams are given real freedom to innovate, own and shape the solutions we build for our customers; in a supportive and collaborative environment".
Phil's job is not only to help design these solutions, but also to make sure the team has what it needs to succeed, "It's about making sure that as a team we are all heading in the same direction and that we have the necessary tools, and lightweight processes to complete the journey in a smart, efficient way to deliver the maximum value for our customers."
Outside of work Phil enjoys spending time with his wife and three children. To keep fit Phil runs regularly and has also been known to compete in the odd half and full marathon. He's an avid sports fan following Sale Sharks and Wolverhampton Wanderers, and in any spare time enjoys brewing beer, and of course, sampling it!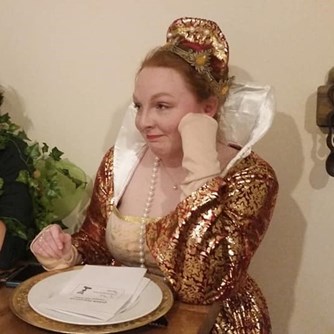 Sarah Gadd
Product Manager
Sarah Gadd
Product Manager
I manage our core products (1Integrate and 1SMS) and make sure they meet our customers' needs. Planning roadmaps, overseeing releases and working as the Product Owner for my agile development team – Team Rocket.
I'm also working on creating a new online Learning Management System to improve our product training.
My hobbies include improv, video games and crafts, and I've shared each of those interests with 1Spatial as part of our regular 1Social events.
Fun fact: I've performed with Adam Hills at the Edinburgh Fringe.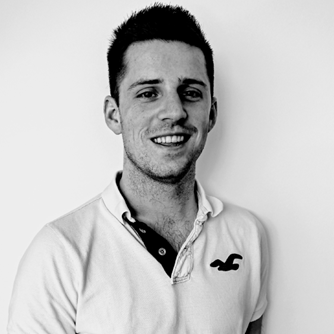 Phill Ridley
Senior Business Development Consultant
Phill Ridley
Senior Business Development Consultant
In his role Phill is responsible for pre-sales across 1Spatial's Government accounts in the UK as well as some overseas accounts. In addition Phill is taking the lead on taking 1Spatial into a new sector in police and emergency services offering data quality solutions to support often life critical operations. A typical day for Phill is a mix from meeting with clients to liaising with 1Spatial's technical teams to influence product roadmaps to ensure that our technology continues to meet the industry's evolving years. Phill loves the opportunity to meet with clients and prospects and relishes any opportunity for a chat!
I once got mistaken for Tom Daley whilst at university. At first, it was fun, but it got tiring asking for my photo to be taken.
When not working I am a campanologist and I ring at St Paul's Cathedral and Westminster Abbey for their big state occasions.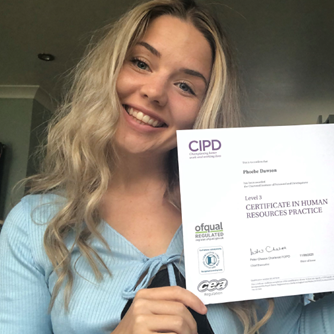 Phoebe Dawson
HR Assistant
Phoebe Dawson
HR Assistant
I support the day to day running of the HR Department at 1Spatial. I am also very passionate about the diversity and wellbeing programmes we have here at 1Spatial and ensure we are always coming up with new ideas on how to implement them even when working at home due to the current climate. I have recently completed my Level 3 CIPD qualification with 1Spatial as an apprentice.
Fun fact; I am the youngest member of the 1Spatial family!
In my spare time, I love to go travelling around the world- especially visiting European Christmas Markets!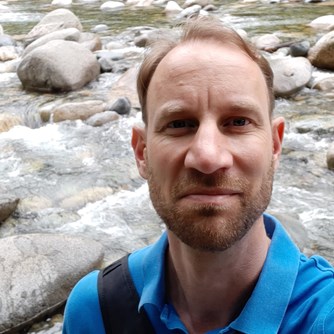 David Eagle
FME Division Manager
David Eagle
FME Division Manager
David has worked at 1Spatial since 2012, he joined with the aim of growing and strengthening our already established partnership with Safe Software; our strategic partner in Vancouver, Canada, the makers of the FME data integration software. Dave says that back in 2012 we had just a handful of valued FME customers, but these days we have hundreds and their diversity of industry and associated data challenges is what keeps Dave focussed on the future. "The variety of my job and my day is what keeps me interested. Seriously, I don't even do the same thing in adjacent hours, let alone adjacent days! I can see how that might frustrate some but, I love the diversity of my job and the colleagues and customers I'm privileged to work with".
In his career, Dave has worked a support desk, delivered training, been a pre-sales consultant, delivered services, focussed on sales, been a manager and these days he does a bit of all of those things through his role steering the FME Division at 1Spatial in the UK. He's proud of the team of data specialists he works with and their expertise and length of experience in the industry and he thinks it's one of the things that makes the 1Spatial's FME Division stand out; the team. "Everyone, without exception gets stuck in. We work together, share and grow as a collective. You don't get that everywhere." Dave started his career working offshore in the oil industry and "when you're avoiding engaging with pirates off the coast of West Africa, you soon learn that it's teamwork that matters".
Outside of work, Dave lives in the countryside close to the Welsh border with his wife and kids and they enjoy rural living together. He's a Cub Scout leader at a local pack and a keen DIY'er… and can often be found in his workshop "tinkering".
Mark Mclean
Principal Consultant, FME Division
Mark Mclean
Principal Consultant, FME Division
Mark joined 1Spatial in March 2020, returning to the UK after almost twenty years working in Australia and New Zealand.
Before heading 'down under' he worked a variety of roles at the Ordnance Survey, where he also worked alongside members of 1Spatial – Laser-scan as they were then - on the implementation of LAMPS2 (Gothic Suite of products).
Mark's career has spanned the private and public sectors, as well as defence, and many industries, including oil and gas, local and regional government, education, engineering and utilities. His in-depth skills cover most GIS platforms, most development languages and, of course, FME. His background in Surveying, Cartography and Photogrammetry also stand him in good stead.
Mark enjoys Fantasy (reading, writing, drawing, movies), Walks, pubs, cafes and fishing (although he is yet to get back into this in the UK).
Stuart Mitchell
Chief Architect
Stuart Mitchell
Chief Architect
Stu has been working in GIS since the mid 90s in various roles in development, product management and analysis, and then on to being Lead Enterprise Architect in a number of utility companies. After a number of years of being a 1Spatial customer, he's moved over to being part of the 1Spatial team.
As Chief Architect, he looks at how 1Spatial can be of increased value to our clients. 'With the digitalisation agenda driving changes at pace, it's important to understand how creating and managing trustworthy data can be part of a wider business strategy of greater automation. That's why we want to add more value and create even better outcomes for our clients'.
Stu is keen on looking at innovative ways that 1Spatial's products and services can be used, especially with a background of net-zero-carbon and an increased reliance on real-time data and information.
Outside of work, Stu likes exploring the Lakes & Dales, and enjoys Home Automation, DIY projects ('building physical stuff') and a good coffee.