Are you giving your data the credit it deserves? Utilities are data-rich organisations, but are they truly realising the value of their information? Thomas McKenna, Head of Utilities  shares his experiences in making data work harder and smarter.
Utilities hold a wealth of data. Information about people, places, assets, transactions and more is vital to ensure the smooth-running of the nation's electricty, telecommunications, gas, clean and waste water networks.
We invest huge amounts of time, effort and money in data to keep our meters turning, so shouldn't we all be asking how we can make it work harder and smarter? Unlocking its value is key to operational efficiency, customer satisfaction, regulatory compliance and demonstrating that all important return on investment, but we need to set it free rather than keep it locked up in siloes.
We've all heard that data is the new oil, we all agree its valuable, but treating it in the same way just doesn't make sense. Data can, and should be, reused in as many ways and as many times as possible – and therein lies its worth.
Utilities have long-recognised the shortcomings of data siloes in providing the joined-up, enterprise-wide approach they need to keep track of the location and status of customers and assets. Data technology is undoubtedly part of the solution. Achieving return on investment, however is also dependent upon the quality and currency of the input data. Indeed, some of the most innovative organisations within the sector are implementing automation solutions in their data management processes to ensure the consistency and calibre of all information, and fully realise its value.
Three characteristics of utilities successfully realising data value
Having worked extensively with data throughout my career, including with some of the UK's largest utility enterprise GIS's, I've found that organisations that have successfully taken advantage of the evoluation in data science share three key characteristics.
A strategic view
If you're not yet thinking strategically about data, you should.
Data is an asset, one that is always increasing in value and volume, enabling organisations to 'do more' with what they have. Ensuring the quality, accessibility and integration of your information is critical if you want to maxmise its value. We need to think beyond immediate fixes to our future needs and objectives with a phased approach that takes into account new or emerging technologies, changes in market or regulatory demand, and evolving KPIs.
Flexibility
If you are already taking a strategic view of data, make sure you're open to all possibilities rather than set on a specific approach.
Adopting a continuous improvement cycle is critical, both in terms of quality and integration across your organisation's data landscape. As a result, you'll benefit from a greater return, as well as control of your growing data estates.
An outward-looking approach
Organisations that take multiple data journeys and aren't afraid to adapt their strategy demonstrate greater agility in providing the right information to the right people at the right time.
Well-structured and well-managed data provides the foundation for releasing the value of your information. Embracing the three R's of data management (right information, right people, right time) is therefore vital to meeting the needs and demands of stakeholders.
Processes like 1Spatial's location Master Data Management solution can efficiently assist utilities on achieving the three R's, ensuring the data is accurate, aligned across the estate, in-sync with the necessary systems and ready for trusted use by decision makers.
As utilities transform into digital organisations, they are embracing simplified and automated workflows for data creation, management and analysis. For example, Northern Gas Networks (NGN) is using Smart Signage, Lighting and Guarding (SSLG) to leverage maximum value from its existing information. This data-driven process brings together NGN datasets, dramatically reducing the time taken to create traffic management plans from hours to minutes, whilst also providing costed equipment lists for improved planning, and 'interrupted addresses' lists for increased customer satisfaction. As well as realising multiple cost and time-saving benefits, the solution also ensures safety and reduces delays, fines and carbon emissions.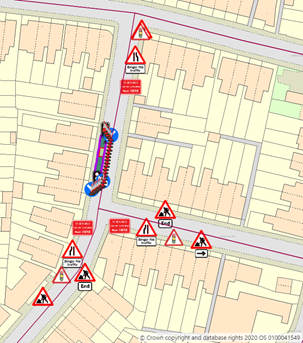 This year I also took part in a virtual hackathon organised by Anglian Water, SES Water and Welsh Water which looked at ways to addressing one of the biggest challenges faced by the water industry – how to more efficiently and accurately manage demand for water. Our winning solution used machine-learning to derive new datasets from the consumption data provided to gain insights into customer patterns and predict consumption hotspots.
Collaboration and data sharing is also key to data success. The recognition that these initiatives are key to achieving positive outcomes for customers resonates strongly with our own approach that a problem shared is a problem halved, as we demonstrated at Northumbrian Water's recent Innovation Festival.
Our daily dash focussed on the benefits of smarter data in managing the impact of environmental factors on utility infrastructures through better monitoring and reporting.  We also explored how more open data gathering methods, better collaboration and use of mapping/spatial data technologies can drive industry efficiencies and better customer experiences by priorising 'events' and assessing the impact on both your own and neighbouring networks.
Reliable spatial data provides a solid platform upon which to make informed decisions and implement more efficient processes that enable the handling of large volumes of data, more quickly, with greater accuracy and at lower cost than ever before ­– thereby providing the tangible and quantifiable evidence needed to demonstrate return on investment.
In the age of the digital utility, innovation, information and insight have moved centre stage for the network enterprise and are integral components in delivering optimal operational efficiency alongside first-class customer service.
We welcome opportunities for collaboration to help you deliver targeted solutions that benefit your business from the boardroom to the field. Please email utilities@1spatial.com to get the conversation started.
Utilities Smarter Data Smarter World Day, now On-Demand!
If you missed a presentation or want to watch again, head over to our on-demand webinars area to download.
Watch now!