 Understanding and documenting your sewer and/or pipe network can be a time intensive, field-based task.
Our Pipe Inference solution unlocks valuable insight into your network using rules-based data discovery, powered by 1Integrate. The process of inferring missing data delivers a more complete, accurate view of your network, whilst removing the time intensive manual steps you may be used to.
Your utility networks have been developed over many years and have expanded as a result of many acquisitions. In addition to changing ownership, technology has changed over time meaning accurate data on the location or depth of the network is not always available or reliable. To add to the challenge, utility networks span large geographic areas and are often underground or difficult to access, and retrospectively collecting this information is difficult and expensive.
Due to obvious health and safety implications, regulators now demand quality data from you. With data sharing being encouraged, the quality of this data now impacts the industry as a whole, not just one organisation.
Our pipe inference solution offers a cost-effective and accurate method of gaining valued insight into the network through rules-based data discovery, powered by 1Integrate. The solution uses available datasets (either licensed and owned by you, or freely available) combined with expert knowledge to define what the missing data should look like. A confidence factor will then be assigned to the new data depending on the combination of rules and data used to create this data point. As more information is fed into the model, the accuracy increases.
This enables your field and office workers to make decisions confidently and accurately, from a trusted data source. Trust in the data will also improve the quality and efficiency of daily operations.
We are able to configure the solution to meet your specific requirements. Our approach is to include your own subject matter experts in the design process. This enables the experts to take ownership of the solution and helps with the adoption of the solution across the organisation.
Case Study
Northumbrian saves £8.75 million with digital asset management and mapping
"We're really proud of this project. It's been a great success. We feel that we're probably further ahead than anybody else in the water industry in accurately positioning our transferred drains and sewers."
Operational Solutions Manager | Northumbrian Water
Only with complete and high-quality data are you able to move to a predictive or preventative approach to network management. There will be circumstances where you will need to react. This solution allows you to do so quickly and in-turn provide a better level of customer service.
Operational practices will be easier to plan and execute and your customers are likely to notice fewer disruptions. We understand that this is important for you, as you are heavily regulated with incentives and penalties linked to performance.
Our solution clearly identifies to the user the level of confidence in the data, whether inside your organisation or a third party. This allows users to make informed decisions free from the assumption that all data is correct, and shares the same level of accuracy.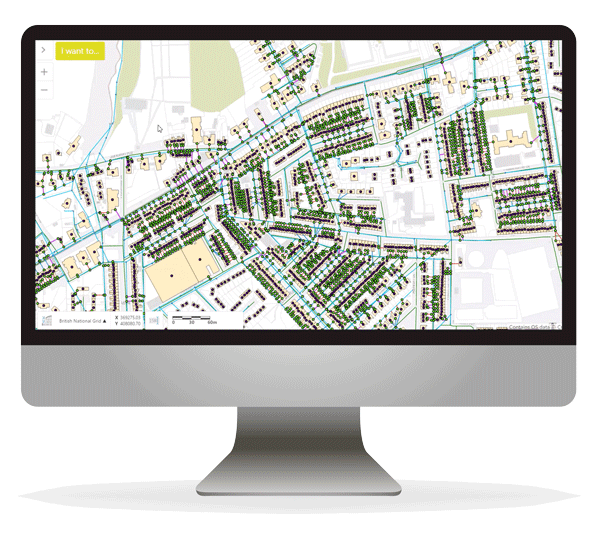 Why 1Spatial
30 Years Expertise - With more than 30 years data management expertise, combined with our powerful patented technology, we support some of the largest and most complex data sets in the world.
Data & Application agnostic – Unlike other GIS solutions provides, we can efficiently validate, cross-reference and integrate data from multiple sources, systems and formats at speed and scale.
Proven track record – We have an extensive client base of more than 1,000 organisations stretching across industries and geographies.
Speak to an expert