Making the most of Web Feature Services with 1Integrate Feature services offer distinct advantages over traditional workflows that use local files or databases. Data can be relied upon to be "up to date", and it is easy to publish and retrieve this data from a central location. The flexibility associated with a feature service also gives you the power to fetch only the data you need, when you need it. The resulting reduction in time spent actively managing data and other network overheads can deliver significant savings for both data consumers and data publishers.
By referencing a feature service, users can always be sure they are accessing the latest published data. When combined with 1Integrate, you can have the confidence that your data is reliable and of the highest quality.
1Integrate can be used to validate and enhance feature services such as Esri Feature Services or an OGC WFS, connecting to a datastore in the same easy manner as other data formats, and then applying a powerful library of business rules and actions. 
The recent 1Integrate 2.8.1 release increases our existing feature service capabilities, adding native support for OGC WFS datastores in addition to Esri Feature Services.
Not only can customers see significant reductions in processing times using web services, but it also allows for a more flexible business architecture in a world increasingly moving to the cloud. 1Integrate can be installed on premises or in the cloud, and then remotely access any number of feature services, wherever they are located.
For customers such as DoTs, each with their own sources of data, connecting to feature services rather than maintaining multiple data sources can greatly reduce security risks and overheads.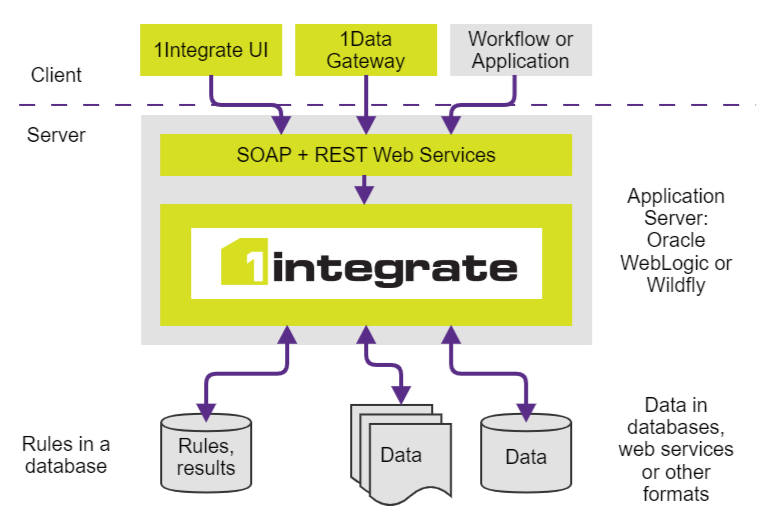 1Integrate and Web Feature Services also power a number of 1Spatial solutions such as Traffic Management Plan Automation (TMPA) and 1Water.
Using Esri Feature Services, we are ready to support customers moving to the Esri Utility Network Model. We've recently been recognised by Esri for our knowledge and expertise, implementing solutions such as 1Water applying the ArcGIS Utility Network Management Extension.
TMPA is our solution for Traffic Management Plan Automation, ensuring traffic plans are created following the rules associated with the signing, lighting and guarding arrangements at road work sites. Our automated solution uses the power of 1Integrate alongside the Topography and Highways (with RAMI) APIs from the OS Data Hub. 
For more information about the latest 1Integrate release, or how we can help you unlock the value in your data please get in touch.