 Products
1Integrate unlocks the value of location data for your enterprise, at scale
1Integrate brings the power of our patented rules engine to your location data, delivering automated data validation, cleaning, transformation and enhancement. It gives you confidence in your data by assessing its quality, ensuring it meets defined specifications and is fit for purpose.
Flexible Deployment: SaaS, On-Premise or Hybrid
In addition to making sure the 1Spatial Platform has the right technical functionality, we also ensure our customers can access it in a fast, secure and cost-effective way. Cloud deployment means customers can get access to our software and tools almost instantly! However, if the situation demands the deployment may be better suited within their own secure enterprise infrastructure, we have designed our software so that all of our Location Master Data Management (LMDM) components are built to support the full range of architectures.
Learn more
On-Demand Webinar
Achieving Better Data Governance with 1Integrate
Catch up on this practical discussion of how to achieve better data governance by improving your data management with 1Integrate.
The benefits of a rules-based approach
Learn about how a rules-based approach can give you a simple, flexible and transparent way to measure and improve your data quality.
Case Studies
Data Governance, Data Validation and Data Quality
Our powerful rules engine 1Integrate can be used in limitless applications. We're proud of our collaborative approach with our clients, which means we've been able to deliver highly automated geospatial data frameworks that deliver trust in how their data is captured, maintained and organised. Look at how we've helped some of our key clients.
Fill in your details and we'll be in touch to help you get the most out of your 1Integrate trial.
Some of the benefits you'll receive are:
Take 30 days to test out your ideas.
Take a self-paced tour through our on-line training.
If you get stuck, our expert team are always on-hand.
Seamlessly move from Trial to Production or Cancel anytime.
No Credit Card required
No additional software required
No IT support needed
No desktop app downloads required
No installation time or need for IT
Read our trial FAQs for more information.
Start your trial
Learn how to use 1Integrate
1Integrate How To Videos
A series of videos demonstrating the new features of our product 1Integrate
---
"We have an acknowledged world-wide reputation for the quality of our products and the involvement of 1Spatial in this project has given us immense confidence in our ability to manage the quality of our data,  which in turn protects our revenues by maintaining customer satisfaction. They not only 'speak our language' but also have the ability to work constructively with other organisations to provide a broader solution to suit our needs."
MALCOLM HAVERCROFT
HEAD OF OPERATIONS FOR DATA COLLECTION & MANAGEMENT - ORDNANCE SURVEY
---
What's New?
We regularly update 1Integrate with new features and enhancements.
Recent highlights include:
Brand new User Interface
Rule and Action Debugging
New Map Viewer
Rule, Action and Session Comments
Session Task Templates
Read the latest release notes to see what else we've added!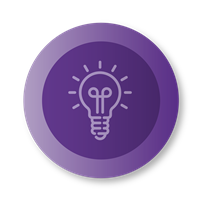 What's Next?
Take a sneak-peak at the roadmap for 1Integrate, to see what features we're planning.
Upcoming highlights include:
New training modules
Native CAD Data Stores
Standalone engines for Cloud
Improved Inheritance support
Read files from Cloud location at runtime
Sign up to an upcoming webinar to hear more and ask questions!
3D Data and the 1Spatial Platform
1Integrate 3D
1Integrate supports full 3D data in its data stores, rules and actions. The data session viewer allows you to explore your data efficiently and freely in 3D, and validation and transformation capabilities process 3D data just as easily as 2D and 2.5D (2D data with heights). This means 2D & 3D integrated solutions can easily be created for asset, infrastructure, and facility management.