FME Flow Authoring Training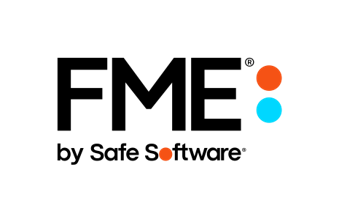 Category: FME Flow (formerly Server) Authoring training
Date: Various dates available
Location: Online
Learn from the experts how to use the essential components and capabilities in FME through personal tuition in this course, which includes extensive hands-on, problem-solving exercises.
Learn how to elevate your workflows to the next level with the power of FME Flow. This course is key if you intend to author workspaces for use on FME Flow. It will focus on FME Desktop functionality with specific relevance for FME Flow implementation. Includes, sessions on the use of parameters, different FME Services and how to author for them and advanced workflows designed for FME Flow.
This training course is suitable for you if:
You are proficient in using FME Form (formerly Desktop) and would like to discover more of FME's enterprise capabilities.
You'd like to deploy FME capabilities to colleagues or customers via the web.
You would like to integrate and automate your workflows.
You'd like to easily create self-service portals for users to upload and download data.
You'd like to move your FME processing tasks to a server environment with suitable failover, scalability and scheduling.
Course Contents:
Introduction to FME Flow
Data Management in FME Flow
Automation with FME Server
Self-Server with FME Server
Recommended Prerequisites:
FME Form Beginner
FME Form Intermediate
Please complete the form and a member of our FME Division will be in touch to discuss the course content, cost and answer any questions you may have. As we also offer bespoke content, as well as private training options, if you think you might be interested in something other than this specific advertised course, just add a little extra detail to the comments box to explain what you're looking for. We'd be interested to know if you've got more than 1 delegate that requires training, what level of training they need and where and when you'd ideally like the training to take place.