Fortescue Metals Group, Australia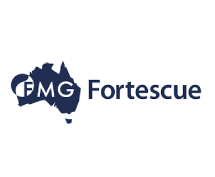 Fortescue Automates Environmental Data Compliance
Fortescue Metals Group, based in Australia is recognised for its culture, innovation and industry-leading development of infrastructure and mining assets. Its iron ore business comprises integrated mining, rail, shipping and marketing teams working together to export over 180 million tonnes of iron ore annually.
Challenge
Ensure efficient compliance with environmental approval conditions and commitments.
Solution
A Web-based self-service solution configured in FME Server for consultants to automatically validate and submit environmental data submissions, and FME workflows for Fortescue to authenticate users, scan submitted files, accept submissions and integrate them with its spatial database.
Outcome
To meet the company's stringent security requirements, 1Spatial integrated FME Server with Fortescue's corporate user authentication system to check the authorisations of consultants logging in. It also built an integration with Fortescue's file scanning solution to screen submitted files before being loaded into the company's staging area.
Case Study
Fortescue automates environmental data compliance.
"An ethos of our team is to automate tasks and workflows wherever possible and FME is a big part of that. This was a case where we could build something to manage the interface with the environmental consultants, giving us more confidence and better data integrity while reducing the internal workload required to check the data and processes involved."
Lead Geospatial Analyst, Fortescue Metals Group
eNewlsetter
Stay up to date with all the latest 1Spatial news and events through our eNewsletter
eNewsletter