FME Form Advanced Training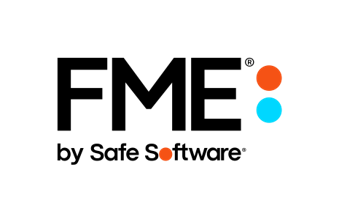 Category: FME Form (formerly Desktop) Advanced training
Date: Various dates available
Location: Online
Learn from the experts how to use the essential components and capabilities in FME through personal tuition in this course, which includes extensive hands-on, problem-solving exercises.
Master FME Form with 1Spatial's Advanced Training Course. The course will introduce you to the more advanced concepts in FME, allowing you to reach new levels of power, performance, and flexibility. This course will introduce you to the power of dynamic workflows, custom transformers, and geometric types and transformations, whilst demonstrating how to design with performance in mind.
This training course is suitable for you if:
You have been using FME for a while now and want to become a master FME workspace author.
You want to be able to create more dynamic, flexible workspaces that can handle different formats and schemas.
You want to learn how to optimise the performance of your FME processes.
You want to master handling, transforming and validating different geometries in FME.
You're seeking to achieve FME Certified Professional accreditation.
Course Contents:
Advanced Reading and Writing
Workspace Optimisation
Geometry Handling
Recommended Prerequisites:
Please complete the form and a member of our FME Division will be in touch to discuss the course content, cost and answer any questions you may have. As we also offer bespoke content, as well as private training options, if you think you might be interested in something other than this specific advertised course, just add a little extra detail to the comments box to explain what you're looking for. We'd be interested to know if you've got more than 1 delegate that requires training, what level of training they need and where and when you'd ideally like the training to take place.