An online festival - can that really work? Content Info Written by Jess Hampton, Head of Utilities 
When we first heard that Northumbrian Water Group (NWG) were moving their annual Innovation Festival Online, we were overjoyed that the global pandemic wasn't taking yet another piece of normality away from us. For 1Spatial attending and sponsoring this festival has become part of our annual calendars…both social and work. Truthfully though, it didn't take long for a bit of doubt to set in. How will they recreate the relaxed atmosphere where productive work conversations take place in the Funderdome over a G&T? Do we really have to spend a solid week on Zoom calls?  What about the festival glitter? What about Ice Cream?  Never the less, it was full steam ahead with full faith in the festival team as we planned our 'Daily Dash' and committed a team of 7 to attend various festival activities.
As more speakers and activities were announced our excitement grew, with one of our team members particularly excited for the session with Fearne Cotton! I was still wondering about the ice cream… it's just not the same out of the freezer.
The week arrived and just from the festival welcome with Heidi Mottram, CEO and Nigel Watson, CIO, it was evident pulling off an online festival was going to be the next huge success for NWG. From a full production team, to an online panel the preparation and polished delivery was outstanding. 
One of the highlights of the week, of course, was the "Daily Dash" that we both sponsored and facilitated. We put forward an idea for a business problem we thought could be solvable, and then worked through the problem with a small group to see if we can better understand it and perhaps start to think about what a solution might look like. 
So, what was our idea? Well, we're leaders in location data striving to use our expertise to make the world safer, smarter, and more sustainable. Add to that a biodiversity crisis, a climate change crisis, all sorts of other environmental crises, events and incidents such as litter, pollution, invasive non-native species, leaks, bursts, algal blooms and we felt that it would be worth exploring how we can encourage reporting of environmental 'events' and incidents.
(Note we didn't even mention the global pandemic!)  We figured that by capturing incidents by location as they are identified by different stakeholders, we could identify automated rules to prioritise them effectively, and assess the impact on multiple network operators' assets and business operations. We thought we'd explore the most effective ways to then share these with whoever might find the information useful. 
So, with a lovely group from a range of backgrounds from utility companies, through to academia and environmental consulting, we set out to better identify what could be captured, by who, how, and why, then what could be done with that information. It was like a sprint planning session that lasted a full day, undertaken remotely using Zoom and via the medium of a fantastic online and totally interactive digital whiteboard. Introduction to this technology was another great takeaway from the festival – thanks NWG!
Thankfully all the team actively participated (another pre-festival apprehension) which created an immersive and collaborative experience. And the best thing? We worked out that we're definitely on to something and produced a whole load of ideas and suggestions in support of it and, specifically, how we can better record, report, and share information about environmental events and incidents.
Geography at its best, intersecting people, place, and time…
Meanwhile, 1Spatial's Senior Business Development Consultant, Phillip Ridley, was over in the 'Vantage Point' Sprint, sponsored by Ordnance Survey. Phill was involved in a series of workshops exploring the topic of data sharing, focussing on establishing datasets that organisations may not realise are of value to others. As well as discussing what data is available, workshops were held to look at the intended use of that data and practical ways to enable the sharing of that data.
It sounds like we're all singing from the same hymn sheet doesn't it? How do we make it happen?
Well, the most positive outcome was a commitment from the different organisations to continue the collaboration beyond the event to start looking at building a solution and collaborative network. 1Spatial is delighted to be involved and are looking forward to bringing our data expertise to continue collaboration in the future.
It's safe to say that the NWG proved an online festival CAN be a success. As a company we have seen the same amount of opportunity for collaboration and innovation born out of the festival as previous years. Would we welcome a return to the in person festival? Yes, of course, but if this is the 'new normal' we can certainly continue to innovate and enjoy it whilst we're at it. We owe a massive thank you to the NWG team for leading by example and showing the possibilities to 'Build Back Better' as we're thrust into an even more digital world.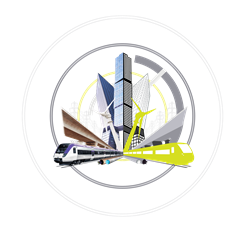 What's Next? First of all, we can't wait to be at future industry events listening to presentations from Nigel, Angela and the team, feeling proud to think we were a part of that! 
Next, we'll be picking up the gauntlet from NWG and hosting our own annual event online. We haven't quite worked out a way to make good on our famous drinks reception, but we can promise several inspiring speakers soon to be announced. 
Keep an eye on our social media channels for announcements and register for a place here
Stay safe and see you online!