Products
Flexible Mobile Data Capture
Capture data in-the-field, both offline and online, with the assurance that your data is accurate and compliant. Automatic validation and creation mean less wasted effort during and after data capture, increasing trust in your data and delivering a solid foundation for making informed decisions.
A customisable mobile GIS application for "right first time" data capture.
Introducing

1Capture
A customisable mobile GIS application for "right first time" data capture.
Flexible Deployment
1Capture stores images and data locally on the device. The 1Capture application can be deployed using Mobile Device Management (MDM) software such as Microsoft Intune, Airwatch, or MobileIron.
Data can then be securely sent back to a Location Master Data System hosted on the 1Spatial Public Cloud. Our cloud deployments are secure, scalable, and robust, and the easiest way to access and integrate with 1Spatial products.
Using 1Spatial cloud is the preferred deployment method, however 1Capture can be deployed in a private cloud, or on a customer's own premises where required.
Request a demo
Contact us for a demo or to speak to an expert about getting your data into shape and keeping it that way.
Request a demo
Connect - Mobilize - Capture - Validate - Repeat
Suitable for any asset model or survey type
Simple and user-friendly
Powered by advanced, no-code rules
Configurable for specific and multiple uses
Capture, edit and validate - online and offline
Connect with a variety of data sources
Improves data quality at source
Supports Open-Source data
Deliver confidence in your field survey data
1Capture is powered by the 1Integrate rules engine that enables users to configure their own rules for automated data validation, correction and enhancement.
The 1Spatial Rules Engine
1Integrate Rules Engine
1Integrate unlocks the value of location data at scale, bringing the power of our patented rules engine to your location data, delivering automated data validation, cleansing, transformation and enhancement. It gives you confidence in your data by assessing its quality, ensuring it meets defined specification and is fit for purpose.
Technical features
Built in 1Spatial's powerful LMAP Platform with patented rules engine technology
Connects with ArcGIS (Esri technology stack) as well as Geoserver and PostGIS (Open Source)
Supports Android devices
Offers GPS Integration
What's New?
We regularly update 1Capture with new features and enhancements in each release.
Recent highlights include:
WFS support
Language detection
Smartphone support
what3words search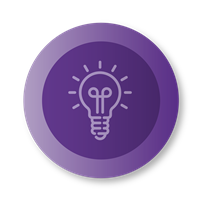 What's Next?
Take a sneak-peak at the roadmap for 1Capture, to see what features we're planning.
Upcoming highlights include:
iOS & Windows platforms
Language support - French
Web configuration of mobile apps
Closer integration with 1Data Gateway
Sign up to an upcoming webinar to hear more and ask questions!
Help & Support Center
Online Help
Access our online help portal for additional information, tutorials, FAQs and much more.
View more
Training
Effective training ensures you get maximum return on your 1Spatial investment. Our courses cover all 1Spatial products for any level of ability, and are offered either online, on-site or in-house.
1Spatial Products Training