Product
Validation, analytics, processing, submission and enhancement capabilities directly in Esri ArcGIS Pro
1Data Gateway for ArcGIS Pro is a smart, simple and automated way to deliver validation rules, corrections and data enhancement processes, all within the editing tool you know and love - no need for additional training.
Video Case Study
How 1Spatial helped the U.S. State of Minnesota with their NG9-1-1 Transition (10-Minute Watch)
"We could not have accomplished this without the support of 1Spatial."
9-1-1 Program Manager, U.S. State of Minnesota
What's New?
We regularly update 1Data Gateway for ArcGIS Pro with new features and enhancements.
Recent highlights include:
Select extent: full, view or polygon
Import validation results into map
Import output data into map
Read the latest release notes to see what else we've added!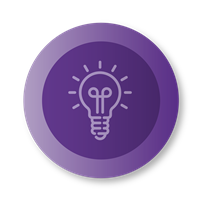 What's Next?
Take a sneak-peak at the roadmap for 1Data Gateway for ArcGIS Pro, to see what features we're planning.
Upcoming highlights include:
Support for new data formats
Support for domains and subtypes
Support for joins and relates
Sign up to an upcoming webinar to hear more and ask questions!
Get your trial today!
Start using 1Data Gateway for ArcGIS Pro and you'll get:
30 days to test out your ideas.
A self-paced tour through our on-line training.
If you get stuck, our expert team are always on-hand.
Seamlessly move from Trial to Production or Cancel anytime.
No Credit Card required
No additional software required
No IT support needed
Read our trial FAQs for more information.
Start your trial