Covid-19 - a catalyst for doing things differently Written by David Eagle, FME Division Manager, 1Spatial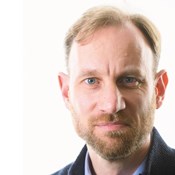 For those of us interested in location, Covid-19 has created new ways of thinking about our perception of place.
In lockdown, our personal spaces became physically smaller as we stayed at home; when we did go outside, we were acutely aware of our proximity to others. Even as restrictions start to ease, this heightened awareness is likely to persist in our shared spaces for the foreseeable future.
Tom Timms, Managing Director, Geomni UK says continuing social distancing measures mean we're all having to think about our environment in a different way.
"Responding to Covid-19 has been a catalyst for doing things differently, driving innovation by using existing tools to rapidly react to new challenges to deliver unambiguous, easy-to-use data." 
"Whether avoiding crowds at peak travel times or changing road layouts to deal with pedestrians, cyclists and vehicles converging, we're all taking a different approach to both personal and public space," he told me.
"For example, before spring this year, we probably didn't pay much attention to how wide a pavement was but now it's an important consideration, particularly for organisations planning and implementing a safe return to the UK's high streets." 
As part of its response to the Covid-19 pandemic, Geomni UK has already made its unique building and land use data available free of charge to government, health, emergency services and research organisations for non-commercial use. The information provided includes UKMap, a detailed spatial database of Greater London which shows land use, land cover, points of interest, retail information, road crossings, bus lanes and three-dimensional building use.
Following a user request for the addition of data on pavement widths, Tom and his team needed to quickly develop a method to analyse, calculate and quickly supply this information as a value-add to UKMap.
The data was processed via FME Desktop and stored in, and served from, an Amazon RDS PostGIS database. Pavement widths were calculated by placing a central line through each pavement polygon, running perpendicular lines alongside in a 'fishbone' pattern and working out minimum and maximum widths. The calculations were carried out along every metre of pavement.
As it is not always evident where pavements start or end, Geomni UK also tapped into our FME expertise to help finalise the last step in the solution. We have a dedicated FME support desk, but in this case, and because we maintain a close link with our customers, Tom's consultant was able to just pick up the phone and we came up with a solution together.
The speed at which FME enabled us to collaborate – from initial concept to data delivery – was pivotal to our joint success, which was reliant on the analysis of 250,000 polygons and 4.2 million width calculations.
By providing clear and consistent data on pavement widths throughout the Greater London Area, the colour-coded traffic light system enables public services to plan, implement and revise social distancing measures as required in key areas such as shopping centres and at street crossings. Additionally it saves costs and boosts efficiency as previously users were trying to calculate their own pavement width datasets – a traditionally complex and time-consuming task.
Covid-19 has required us all to adapt to very different ways of working. I love that FME gives users absolute flexibility to restructure, reformat and integrate their data so that it is ready to use, analyse, publish and share – and in this case helping them to work faster, more efficiently and make a key contribution to the national response.
Being able to deliver from concept through to prototype and then the rapid delivery of the pavement width maps has shown FME's fantastic capability, particularly in allowing simple and efficient collaboration via the easy to use visual interface which requires no code for users to benefit from solutions.
You can read our full case study here.
If you'd like to learn more about FME, do get in touch to find out how we can help you.