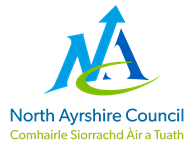 North Ayrshire's innovative approach to FME puts Council ahead of the game
Automating back-office data processes with FME is delivering significant benefits for North Ayrshire Council, demonstrating an ingenious and creative approach to problem-solving beyond the traditional realms of FME's use.
Challenge
North Ayrshire Council holds a huge amount of data, particularly in its HR system which contains records relating to its 8,000 strong workforce. Whether relating to new starters, leavers or those moving jobs, each employee's journey impacts on its operations – from the allocation of equipment and licences, to verifying contracts, issuing security access and updating the staff directory. 
With different departments responsible for providing updates, the information was not as joined-up, consistent or accessible as it could be. It was clear there was an opportunity to centralise and enrich the existing datasets to deliver more value. 
Solution
Having used FME for spatial data integration and a mobile working platform for the Streetscene open space maintenance service; a programme of work to protect and enhance the built and green environment, the Council's GIS and Data Analytics team recognised that its automation capabilities could be transferred to manage non-spatial information too. FME offered a low-code alternative to Python that did not need to be embedded deeply into existing infrastructure creating flexibility should changes be required in the future.
1Spatial provided the FME licences and private training to support the Council in the initial stages of the project and help them quickly realise the benefits. On-going technical support is also available to the team, when needed.
Case Study
Thinking outside the spatial box in Scotland
"Using FME to automate and integrate our non-spatial data has enabled us to meet service needs quickly and accurately by providing a versatile, visual solution to the change management and sharing of Council data."
Senior Technology Officer - GIS & Analytics, North Ayrshire Council
Key benefits
Streamlines processes and reduces paperwork.
Provides a visual, easy to use and easy to share interface.
Enriches and adds value to information used by Council staff.
Highlights that FME can also be used for the automation and integration of tabular data, that does not have any associated geometry.
Creates a centralised database linked to applications, such as Microsoft Office 365 (O365) and Salesforce.com.
Proves value of software investment by expanding use to company-wide applications.