Take a break with... Mary O'Brien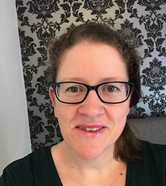 Mary works as a Principal Consultant in our FME Division in the UK and holds both FME Certified Professional and Trainer status. She has a breadth of experience in GIS training gained from years supporting academic research back home in Ireland. Mary moved to the UK in 2009 where she discovered FME and adopted it as her go-to tool for data management. She loves the fact that FME enables you to realise your imagination and enjoys sharing her knowledge through training.
Fun fact about you?
I share my name with Dusty Springfield
I share my birthday with Napoleon.
What's your favourite transformer and why?
My current favourite is the InlineQuerier – it's so fast! Under the hood it writes data to a temporary database, and then gives you all the power of SQL to extract the data from that database. In a recent project where we had a bottleneck in processing using a FeatureMerger, it reduced processing time from 6 hours to 15 minutes!
What's the most interesting data challenge you've tackled?
A recent project to validate data against an XML data model was technically really interesting. The challenge was in building a generic process that would work for any dataset against any version of the data model – checking the correct attribution of fields and their data values, when the fields and data may or may not exist each time and may have varying attribution. The solution was fairly simple in the end, using nested functions, but devising that simple approach was the challenge.
How long have you been working with FME? (inc detail about how long you have been training and certified for)
I've been working with FME since 2009, and have held FME certified professional status for the last 5 years. I've been an FME certified trainer for the last 4 years, although I've been training people in GI applications for many more.
What do you love about FME?
I love the look on peoples' faces in training when they suddenly start to realise the potential of FME to solve their business problems
I love the fact that FME is an enabler – it enables you to do more than you ever imagined, without having to be a technical wizard.
If you were given an airline ticket to go anywhere in the world where would you go and why?
Norway or Iceland to see the Northern Lights – it's always been a dream of mine.
Want to know more about FME?
Get in touch with us on fme@1spatial.com or take a look at our product pages.