 Geocortex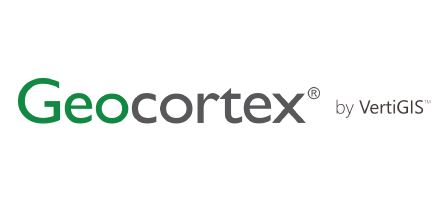 Product
Accomplish even more with Esri's ArcGIS®
1Spatial is a distributor for Geocortex in the UK and Ireland. Even with all the rich and varied capabilities included in Esri's ArcGIS platform, sometimes requirements emerge that may require expensive custom development. If you're considering custom development, Geocortex technology provides an alternative but complementary path to help you configure, extend, and preserve what you've already built. With an emphasis on usability and beautiful design, Geocortex products and solutions help maximise user adoption and success. They provide a versatile framework for extending Esri technology even further, helping you to build and manage targeted, powerful web mapping applications that maximise the possibilities of Esri's Web GIS technology.
Why Geocortex?
Save time
Build and configure purposeful, powerful mapping and GIS applications without writing a line of code.
Release ready
As Esri technology evolves, we grow with it so you don't have to worry about starting from scratch.
Rich capabilities
Beautiful viewers, streamlined reports, and high-quality printing are just a few of the tools we add to your kit.
Environment Agency
The Environment Agency's agile development aids rapid flood defence survey
"The feedback we've had from the business – from management and from engineers on the ground – has been amazing, really positive. We achieved a huge amount in a very, very short space of time."
Senior Project Manager | Environment Agency
Help & Support Centre
Global Support and Expertise
Our committed team of experienced Support Engineers and Product Specialists pride ourselves in offering you an excellent, individual service.
Contact Support
Training
Our courses are led by experienced Geocortex trainers and are designed to provide administrators and developers with the knowledge and skills necessary to deploy Geocortex successfully.
Geocortex Training
You might like...
Case Studies
We work with many organisations and we're proud of our customer success stories.
Take a look
Take a look