1Spatial is a team where everyone makes a difference
From our developers, testers and engineers to our consultants, marketing professionals and senior managers, everyone contributes to our success. But don't just take our word for it. Here's some of our people sharing their 1Spatial story.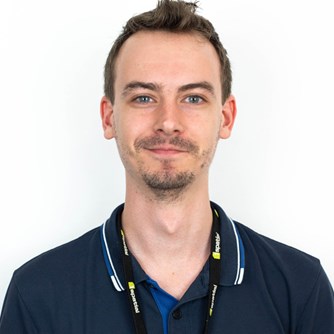 David Saunders
Test Engineer
David Saunders
Test Engineer
I lead testing on many of the projects at 1Spatial, working closely with our teams of expert geospatial consultants and developers. Within these projects I test the quality of our solutions and ensure that they meet the clients' requirements and specifications. The variety in my work allows me to exercise many different testing approaches and continuously expand and develop my skills. I am involved in 1Spatial's mobile development team, Team Morpheus, working on our mobile products such as 1Capture. My hobbies include palaeontology and all things crafty, and I have somehow managed to create a large overlap between the two.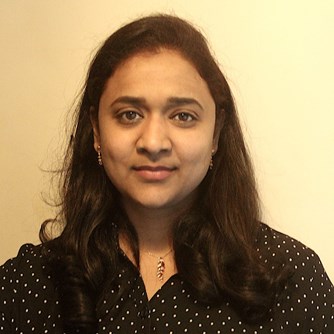 Vindhya Kothuri
Senior Software Engineer
Vindhya Kothuri
Senior Software Engineer
As a Senior artificial Intelligence and machine learning specialist, I support geospatial data analytics and information modelling. I help organisations discover avenues leading to data-driven decision making.
When I am not working, I enjoy playing chess with my teen and watching planet earth with my toddler and my favourite pass time is to cook and experiment new cuisines.
Fun fact: A mother of a teenager and a toddler
John O'Toole
Managing Consultant
John O'Toole
Managing Consultant
John O'Toole is a Managing Consultant with 1Spatial Ireland, with responsibility for the delivery of solutions to our key Irish customers.
He varies between working on-site with customers and working from his home in nearby County Meath. After dropping his two girls off to school, he has a morning scrum call with the team of developers and consultants who are spread across the island of Ireland. During the scrum call, they catch up on what happened the previous day and go through plans for the upcoming day. With many projects running in parallel, John spends a lot of the day in meetings with colleagues and customers – either remotely or in person. The frequent communication is essential to ensure we are delivering value to the ever-evolving requirements of our customers.
On finishing his working day, John likes to get out for a run to clear the mind. At the weekends, the mornings tend to be taken up with his children's sports activities. If time and weather allow it, the BBQ will make an appearance for the evening. John also recently invested in an Ooni pizza oven and is working on perfecting his Neapolitan style pizza – still a work in progress!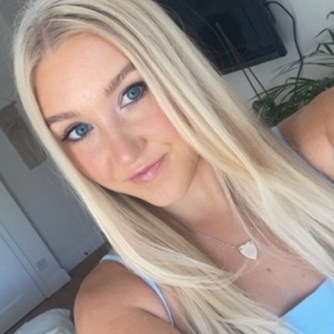 Abi Hay
People Team Assistant
Abi Hay
People Team Assistant
I am part of the People Team at 1Spatial and currently act as People Team Assistant. I studied Business Management and HR at Nottingham Trent, where I got my CMI and CIPD accreditation.
Previously I have worked for the NHS as a HR Leadership and Culture Intern in their Organisational Development Team which encouraged me to continue my career into HR.
My weekends are usually filled by the gym, followed by finishing the day out with friends and family socialising with a glass of wine or two.
I absolutely love being abroad and understanding different cultures, which is one of the things I love about 1Spatial, we work with people from across the world and it is great intertwining the different ideas and beliefs to create such innovative outcomes.
Warren Gilmour
Global Partner Manager
Warren Gilmour
Global Partner Manager
Warren joined 1Spatial in April 2021 as Global Partner Manager responsible for managing and building an ecosystem of partners to support and complement 1Spatial's strategy and core expertise.

Before joining Spatial he spent ten years with IBM in their One Channel organisation. At IBM he managed traditional hardware and software resellers, Global System Integrators as well as Managed Service Providers. Although all three roles involved working closely with partners, the partnerships in all three divisions presented diverse needs and challenges. Warren believes that truly understanding the needs and drivers of different partners are key to ensuring the success of any partnership.

Outside of work he loves sport. In the past he played cricket for Zimbabwe B and represented the Zimbabwean hockey team at the All Africa games. He has played competitive cricket against India and Pakistan but nowadays enjoys playing hockey at a much slower pace, as well as doing scuba diving and running in his free time.
Sara Diz
Health & Safety Manager
Sara Diz
Health & Safety Manager
I am the Health & Safety Manager and the Finance Assistant. My day is divided into various duties within the Finance department; like playing with spreadsheets and processing invoices, both in the UK and Australia. I also squeeze in keeping everyone safe in our Cambridge office.
Outside of work, you can find me with my DIY tools looking for new projects to create. I also love experimenting with natural cosmetics, or spending my time with my friends, when I'm not walking my lovely 10-year-old dog!
Phill Ridley
Senior Business Development Consultant
Phill Ridley
Senior Business Development Consultant
Phill Ridley is a Senior Business Development Consultant at 1Spatial. He specialises in Emergency Services, drawing on his previous award-winning experience as Geospatial Intelligence Analyst. Phill led the intelligence analysis for the UK's largest burglary reduction operation which resulted in a 20% reduction in burglaries.
As mentioned, Phill's knowledge of Emergency Services is paramount to his success and his attitude towards collaboration with customers has led to new solutions being developed for known problems in emergency services using 1Spatial technology. His solutions have helped customers such as the Home Office, Met Police and Counter Terrorism Police. He has been there so truly understands the customer's problems.
He has also supported the Danish National Mapping Agency configure the foundations of an automated solution to build and maintain a 3D National Building Model to help combat Climate Change in Denmark.
Outside of work, Phill lives in Surrey with his wife Hannah and their cat Ella, whom you'll likely spot making an appearance on Teams calls. He is the Director of Music at Holy Trinity Wandsworth where he leads a choir of 15 singers and organists.
Phill is also a keen bell ringer. Not only is he a member of the Guild of St Paul's Cathedral Ringers in London, but he is also a member of the Westminster Abbey company of bell ringers. You may have heard him ringing at the Queen's 90th Birthday, annual national services, the Queen's platinum Jubilee or, most notably the Queen's funeral.
Rich Moss
Senior Account Manager
Rich Moss
Senior Account Manager
My role is to help organisations solve their spatial data challenges and make their business aspirations become a reality. Plus, I am the resident 1Spatial Ipswich Town FC Guru.

I've been working with GIS pretty much my whole career, with a background in Water Utilities, Policing and Service provision. My passion is contributing to business outcomes that make a real difference to people and our environment. When not working, I am kept busy with my 2 young daughters fulfilling many roles such as chauffer, stylist and funder of sweets!

Philosophy: Making Monday morning feel like a Friday night!

Fun fact: Partial to a bit of Karaoke, Pulp Disco 2000 or even some Kenny Rogers…The Gambler.
Charley Glynn
Senior Product Manager
Charley Glynn
Senior Product Manager
Charley joined 1Spatial in March 2022 following 18 years at Ordnance Survey GB. Trained as a Cartographer, he is very familiar with working with geospatial data, in many different use cases, and worked with clients across the public, private and third sectors.
Charley manages 1Integrate, the patented rules engine which sits at the core of 1Spatial's products and services. He believes in the power of geospatial data to help change the world for the better and takes a user-focused approach to Product Management. With years of experience in design, he champions UX, helping to ensure that 1Spatial products are intuitive and meet real user needs.
Charlotte Lawes
Consultant
Charlotte Lawes
Consultant
I joined 1Spatial in 2021 as a Graduate Consultant in the Cambridge Consultancy team after studying Physical Geography with applied GIS at university.
Now a consultant, my current role is within the 1Streetworks team developing the 1Integrate logic used to automate the production of compliant traffic management plans for street works. Being part of a product team has been a great way to experience the different components required to create a web application.
Outside of work I enjoy playing korfball (a sport with similarities between netball and basketball) and getting outside whether that's getting out on my bike around town or going slightly further afield to the beach.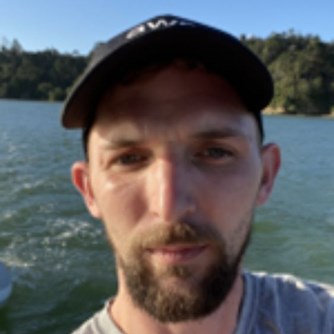 Adam Douglas
Senior Account Manager
Adam Douglas
Senior Account Manager
My role is supporting the Utilities sector in its digital evolution and helping to solve spatial data challenges to improve the UK energy networks. I've been working within the UK utilities sector for over 10 years now and have developed a good understanding of the key players and market themes. I have a passion for the renewables sector and how we can improve this space in the UK. In my spare time I like to play my part as a failed DIY expert, and one day I will perfect this skill!

Philosophy: For every minute you are angry you lose 60 seconds of happiness

Fun fact: The reigning champion of musical statues (Douglas household 2023)