Exceptional people who are passionate about making a difference
We believe it's our people who make us what we are: their enthusiasm, their talent and their commitment – that help us to build on and maintain the 30+ years' success of our business. Knowing that challenges are better solved as a team, we are building a community where everyone has the freedom to contribute, share opinions and ideas, and share in this exciting growth journey we've embarked upon.
Meet our people
From graduate positions to senior leaders, our people add value across industries, customers and partners. Find out how they are making a difference and what makes them tick.
Phill Ridley
Senior Business Development Consultant
Phill Ridley
Senior Business Development Consultant
Phill Ridley is a Senior Business Development Consultant at 1Spatial. He specialises in Emergency Services, drawing on his previous award-winning experience as Geospatial Intelligence Analyst. Phill led the intelligence analysis for the UK's largest burglary reduction operation which resulted in a 20% reduction in burglaries.
As mentioned, Phill's knowledge of Emergency Services is paramount to his success and his attitude towards collaboration with customers has led to new solutions being developed for known problems in emergency services using 1Spatial technology. His solutions have helped customers such as the Home Office, Met Police and Counter Terrorism Police. He has been there so truly understands the customer's problems.
He has also supported the Danish National Mapping Agency configure the foundations of an automated solution to build and maintain a 3D National Building Model to help combat Climate Change in Denmark.
Outside of work, Phill lives in Surrey with his wife Hannah and their cat Ella, whom you'll likely spot making an appearance on Teams calls. He is the Director of Music at Holy Trinity Wandsworth where he leads a choir of 15 singers and organists.
Phill is also a keen bell ringer. Not only is he a member of the Guild of St Paul's Cathedral Ringers in London, but he is also a member of the Westminster Abbey company of bell ringers. You may have heard him ringing at the Queen's 90th Birthday, annual national services, the Queen's platinum Jubilee or, most notably the Queen's funeral.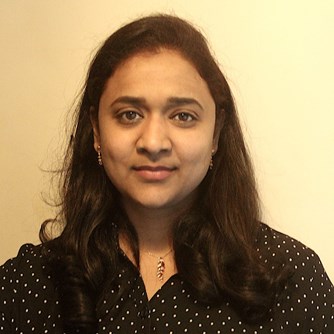 Vindhya Kothuri
Senior Software Engineer
Vindhya Kothuri
Senior Software Engineer
As a Senior artificial Intelligence and machine learning specialist, I support geospatial data analytics and information modelling. I help organisations discover avenues leading to data-driven decision making.
When I am not working, I enjoy playing chess with my teen and watching planet earth with my toddler and my favourite pass time is to cook and experiment new cuisines.
Fun fact: A mother of a teenager and a toddler
Hear from our team
A great culture - I found it easy to fit it
"From the first day I joined, the whole team have been really welcoming and friendly. There is a fantastic team spirit and collaborative, 1Team culture."
Senior Product Manager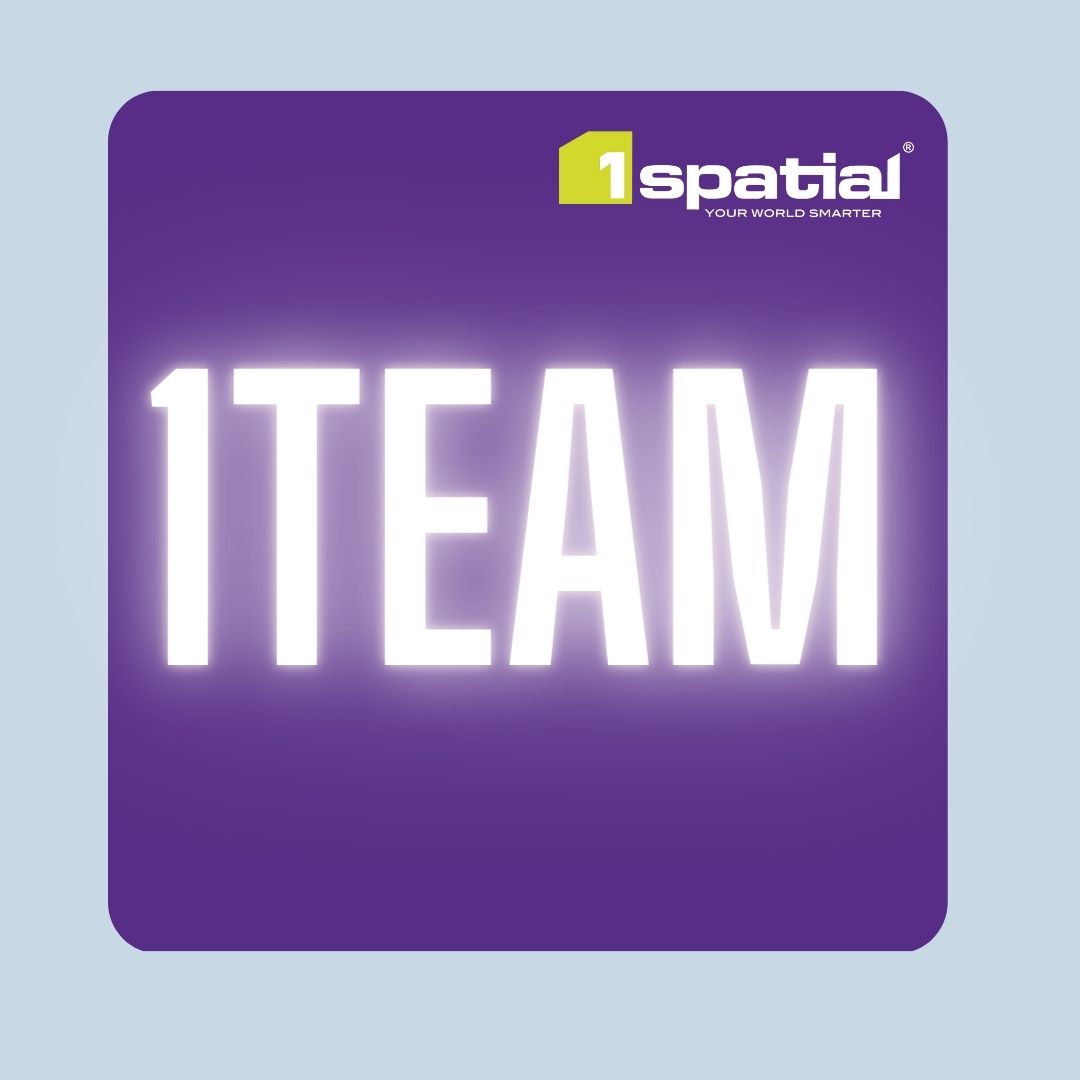 The perks of being part of 1Team
As a 1Spatial employee, we want you to feel happy, healthy, balanced, and fulfilled, at home or beyond. 
Here are some of the benefits you can expect:
Personal development allowance

- you are in control of your training

Enhanced maternity and paternity leave

25 days leave + your birthday off

Early finish on bank holiday weekends

Flexible working

Regular social events
You'll love working with us
There are always lots of opportunities for social events at 1Spatial!
Community volunteering day in Cambridge
Our flagship event, Smarter Data, Smarter World, held in London each year, with lots of networking opportunities.
Supporting MacMillan Cancer with home baked treats.
Summer Party in Cambridge
Smarter Data, Smarter World
HEAR FROM OUR TEAM
Incredibly welcoming and supportive
"The team at 1Spatial has been incredibly welcoming and supportive since I have joined, ensuring that I am developing my skills in the direction I want, and encouraging me to look at my options and consider which direction I want my career to take."
Graduate Spatial Data Consultant
Hear from our CEO
People are at the heart of our growth
"At the heart of our growth pillars is our 1Team, a world class, committed team of people who embody our values. Our people continue to show ingenuity and commitment day-to-day, and their ability to innovate continually while delivering the highest levels of customer satisfaction means that our growth pillars are built on very secure foundations."
CEO
Causes we support
International Women's Day
1Spatial is a proud equal opportunity employer. We embrace diversity and inclusivity on a global scale, breaking the bias by supporting and promoting cultural differences and providing flexible working opportunities to mums (and dads, and all employees in fact!)​
Missing Maps
Missing Maps can help directly improve the lives of some of the planet's most vulnerable people and we're delighted to be involved in supporting this excellent project.
Woodland Trust
The Woodland Trust are the UK's largest woodland conservation charity. They have 500,000 members and supporters and more than 1,000 woods of their own. Their aim is to plant, restore and protect out trees and woodlands.