Exceptional people who are passionate about making a difference
We believe it's our people who make us what we are: their enthusiasm, their talent and their commitment – that help us to build on and maintain the 30+ years' success of our business. Knowing that challenges are better solved as a team, we are building a community where everyone has the freedom to contribute, share opinions and ideas, and share in this exciting growth journey we've embarked upon.
Meet our people
From graduate positions to senior leaders, our people add value across industries, customers and partners. Find out how they are making a difference and what makes them tick.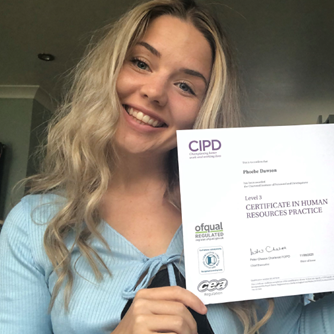 Phoebe Dawson
HR Assistant
Phoebe Dawson
HR Assistant
I support the day to day running of the HR Department at 1Spatial. I am also very passionate about the diversity and wellbeing programmes we have here at 1Spatial and ensure we are always coming up with new ideas on how to implement them even when working at home due to the current climate. I have recently completed my Level 3 CIPD qualification with 1Spatial as an apprentice.
Fun fact; I am the youngest member of the 1Spatial family!
In my spare time, I love to go travelling around the world- especially visiting European Christmas Markets!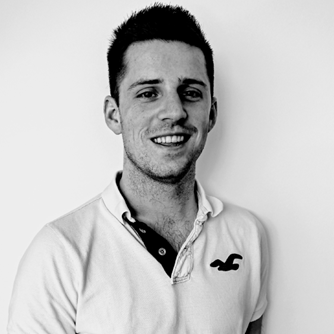 Phill Ridley
Senior Business Development Consultant
Phill Ridley
Senior Business Development Consultant
In his role Phill is responsible for pre-sales across 1Spatial's Government accounts in the UK as well as some overseas accounts. In addition Phill is taking the lead on taking 1Spatial into a new sector in police and emergency services offering data quality solutions to support often life critical operations. A typical day for Phill is a mix from meeting with clients to liaising with 1Spatial's technical teams to influence product roadmaps to ensure that our technology continues to meet the industry's evolving years. Phill loves the opportunity to meet with clients and prospects and relishes any opportunity for a chat!
I once got mistaken for Tom Daley whilst at university. At first, it was fun, but it got tiring asking for my photo to be taken.
When not working I am a campanologist and I ring at St Paul's Cathedral and Westminster Abbey for their big state occasions.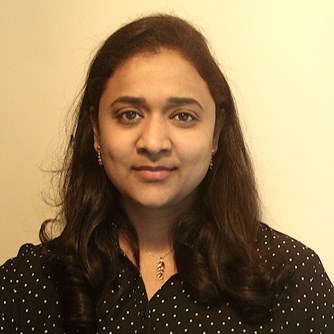 Vindhya Kothuri
Senior Software Engineer
Vindhya Kothuri
Senior Software Engineer
As a Senior artificial Intelligence and machine learning specialist, I support geospatial data analytics and information modelling. I help organisations discover avenues leading to data-driven decision making.
When I am not working, I enjoy playing chess with my teen and watching planet earth with my toddler and my favourite pass time is to cook and experiment new cuisines.
Fun fact: A mother of a teenager and a toddler
Phil Francis
Head of Technical Delivery
Phil Francis
Head of Technical Delivery
"Geography has always been my passion; as a discipline I see it as a fundamental link to understanding the complexities of our world, and key to addressing the challenges we face ". As Solutions Architect for 1Spatial, Phil and his team work on developing innovative solutions which combine spatial data and technology to solve our customers complex problems.
Phil joined 1Spatial in October 2019 and with his team has achieved a number of notable successes. "The variety of projects and technologies you are exposed to with 1Spatial is amazing and all of our teams are given real freedom to innovate, own and shape the solutions we build for our customers; in a supportive and collaborative environment".
Phil's job is not only to help design these solutions, but also to make sure the team has what it needs to succeed, "It's about making sure that as a team we are all heading in the same direction and that we have the necessary tools, and lightweight processes to complete the journey in a smart, efficient way to deliver the maximum value for our customers."
Outside of work Phil enjoys spending time with his wife and three children. To keep fit Phil runs regularly and has also been known to compete in the odd half and full marathon. He's an avid sports fan following Sale Sharks and Wolverhampton Wanderers, and in any spare time enjoys brewing beer, and of course, sampling it!
The perks of being part of 1Team
As a 1Spatial employee, we want you to feel happy, healthy, balanced, and fulfilled, at home or beyond. 
Here are some of the benefits you can expect:
Personal development allowance

Enhanced maternity and paternity leave

25 days leave + your birthday off

Early finish on bank holiday weekends

Flexible working
You'll love working with us
Our values define who we are, and what is important to us. Despite having different backgrounds and cultures, our values are constant. They guide how we interact with each other, our customers and partners, and hold us accountable to always deliver our best.
"At the heart of our growth pillars is our 1Team, a world class, committed team of people who embody our values. Our people continue to show ingenuity and commitment day-to-day, and their ability to innovate continually while delivering the highest levels of customer satisfaction means that our growth pillars are built on very secure foundations."
Claire Milverton
CEO at 1Spatial Plc.
Our approach to equality and diversity
We welcome people from all backgrounds and offer all of our employees equal opportunities to progress. We are committed to inclusive practices and our culture is one of honesty and equality. We are proud that one in three managers in our US and UK offices are women.